You are here: Homepage > Training > NHS Evidence elearning
Below is our video tutorial on searching the NHS Evidence site for high quality healthcare information.
Duration: 2 minutes, 22 seconds.
For more advice or a training session on this or any other information resource, please contact one of the libraries to arrange a time.
Our social media:


Reserve & renew: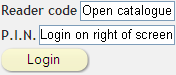 Catalogue search:
Catalogue search may be affected by pop-up blockers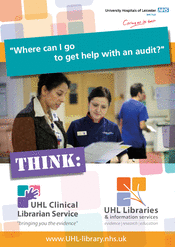 The department for
evidence-based healthcare
in the Leicestershire NHS